A few months back we hadn't known where we were going or what we were doing job or house-wise, so we decided to pack up and slowly get the house ready to be sold. Whether we moved locally or out of state, we were in need of more house room, so we did what we could do to prepare for either situation.
Then, recently, we came to the decision that it was best for us to stay in the area. We had been casually looking at homes all over the area, but nothing seemed to fit us just right. We put land on hold in a new neighborhood just a few streets down. We had to make a decision on whether or not to build the house we had picked out, but hadn't signed an official agreement on yet. The decision needed to be made quick because there were a couple of good deals we could get if we signed on the house that particular month. So we did a bit more homework. We looked online and found a home that was a foreclosure. It wasn't too far from us so we drove by it, called about it and found out that it was already under contract. Bummer! We decided not to build the other home and continued looking around.
About three weeks later, my husband, who hardly ever has time to check email, had checked his and found that the foreclosed house we had gone to, that was under contract, was back on the market that very day he chose to open his email. So he scheduled a time to see it. We went and it was perfect. So we put a bid in. There were two to three other bids put on it as well. We weren't sure that we would get it since it was in a really nice neighborhood and thought the other bids would be much more than ours, but knew that it was the right thing for us to do even feeling peaceful that it was all going to work out. And it did!
So, now we are MOVING in a week! Here it is. Can't wait to start updating and decorating it. In the meantime we are packing, cleaning and packing.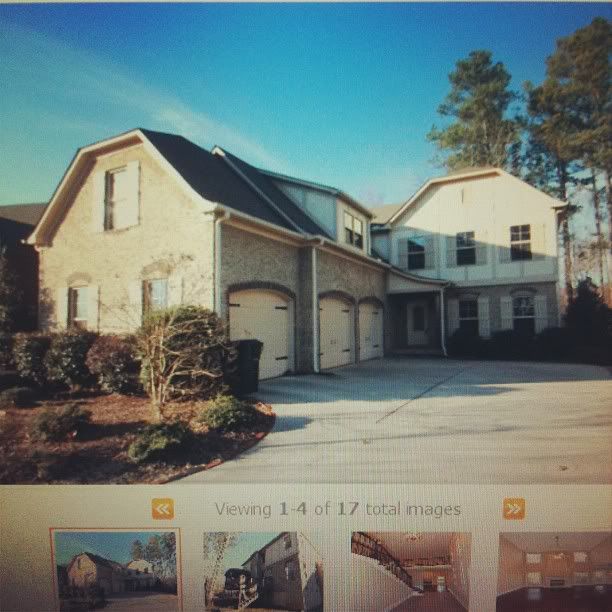 We were supposed to close this Thursday, but are waiting on paperwork that won't be done in time for closing, so now it will be Monday. Can't wait!