It has been HOT! And I even think that is an understatement. Seriously. Let's just say I hope I can get through those pearly gates cause I don't want to know how hot it is in the other place. :)
My husband came home after work, found me asleep and then took the kids out for a fun evening of cooling off in the sprinkler. This is what I woke up to...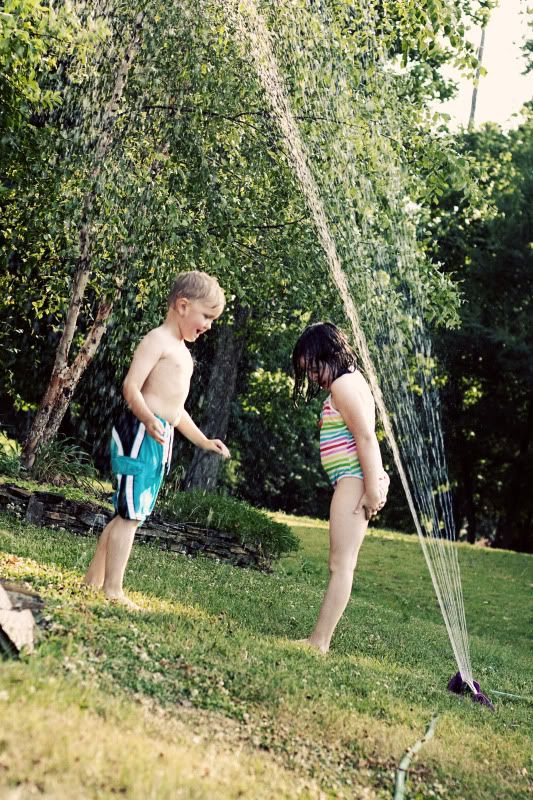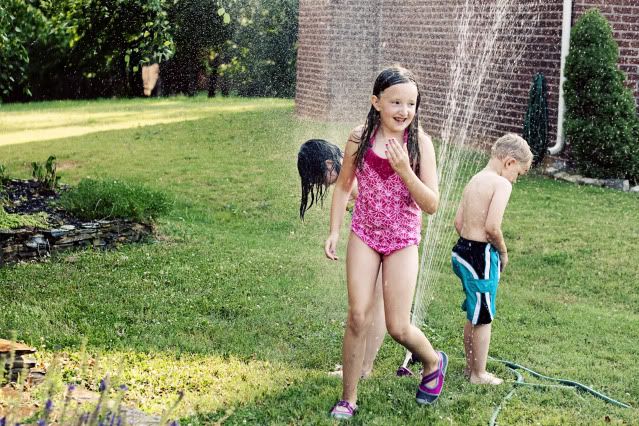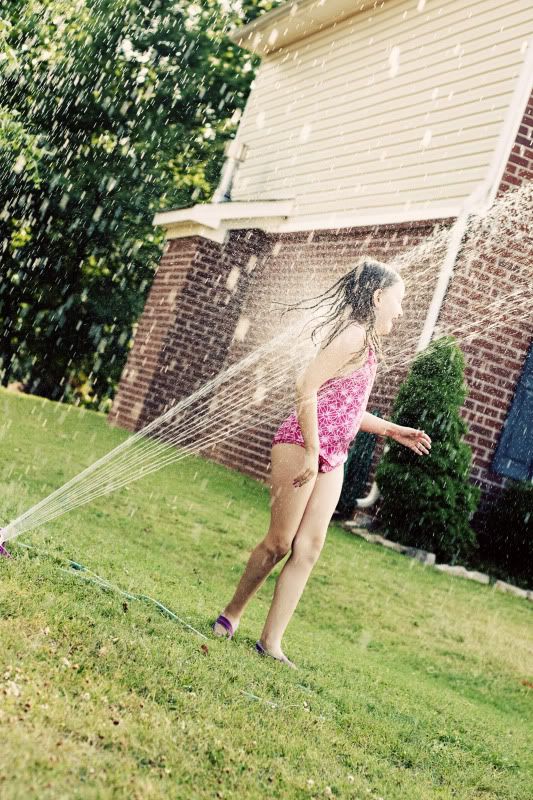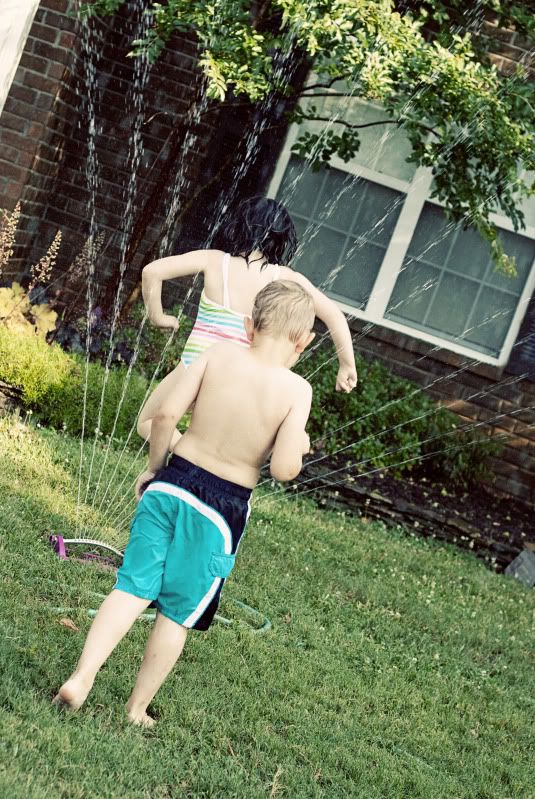 Little Miss enjoyed it for a minute then she was ready to explore.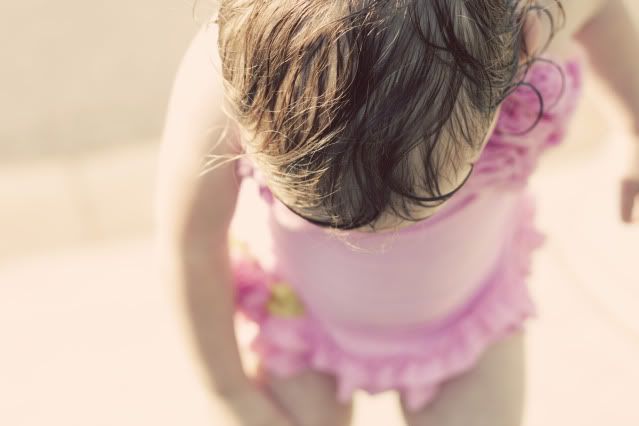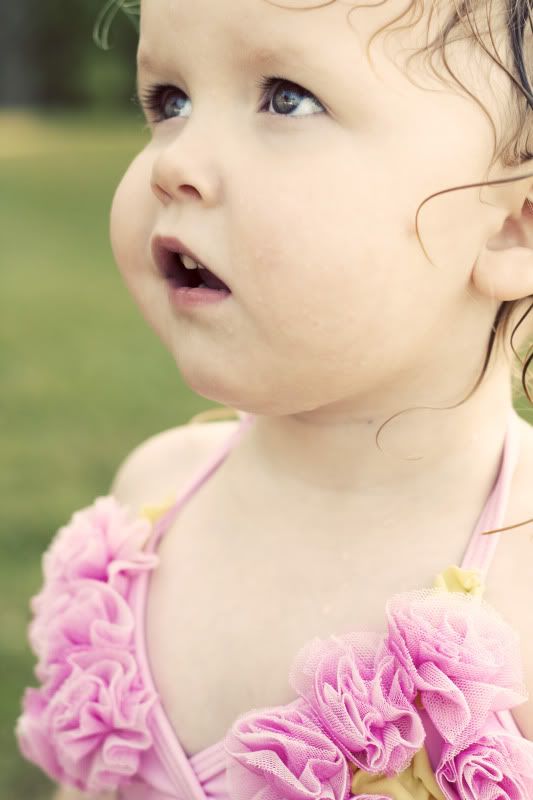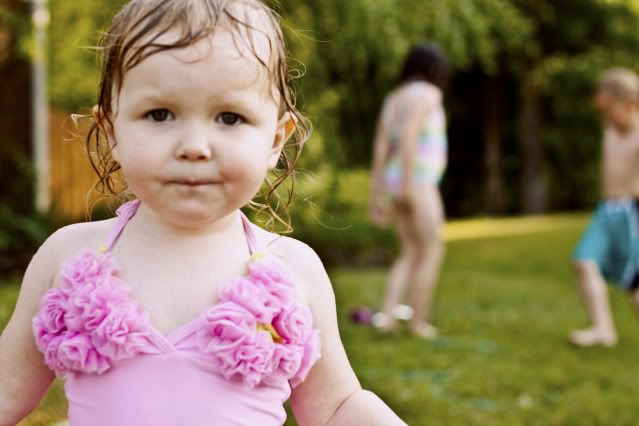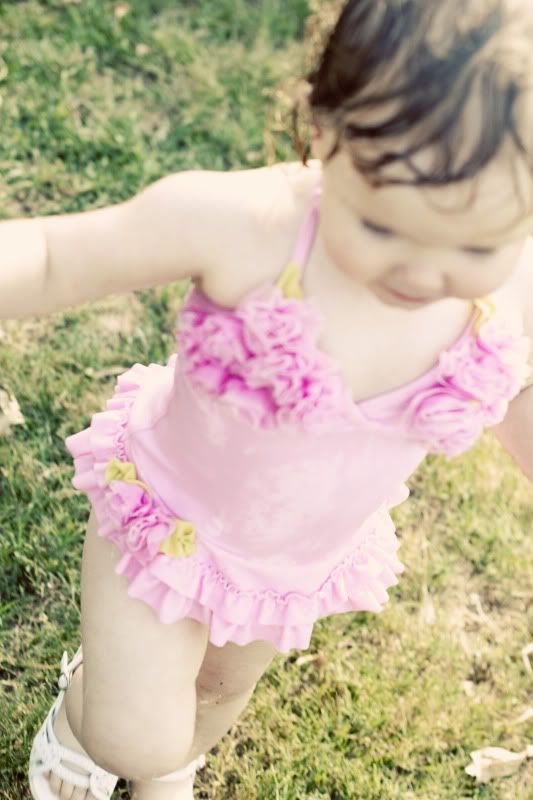 I hope my pregnant self can survive this summer. I wish we had a pool. Perhaps I will get a nice kiddie pool. :)
One more day to vote on what gender you think our baby will be. Just go to the top right sidebar on the blog to cast your vote. We find out Tuesday! :)