This happens to be one of my favorite families! They are dear friends and I had a ton of fun seeing them interact with each other while trying to get kids to look at the camera and smile.:) Melissa is my awesome and talented friend that is usually my partner in crime when it comes to projects and here is her cute family.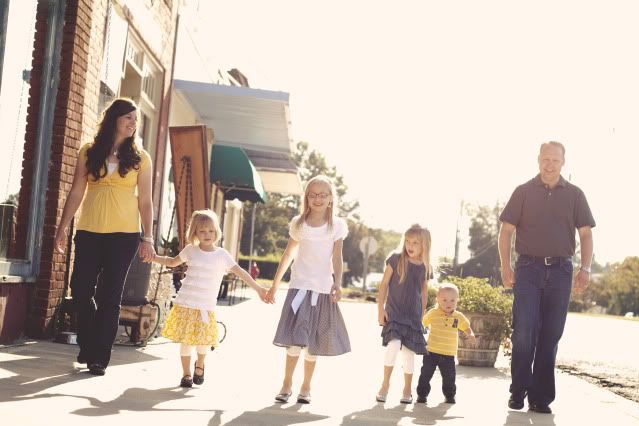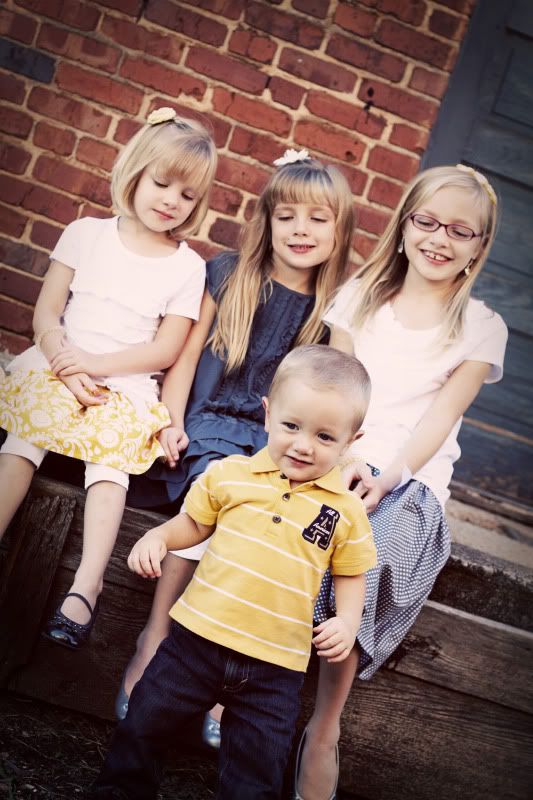 Lil' man had other things on his mind. Like exploring and playing peek-a-boo! He is adorable and is very much adored by his big sisters!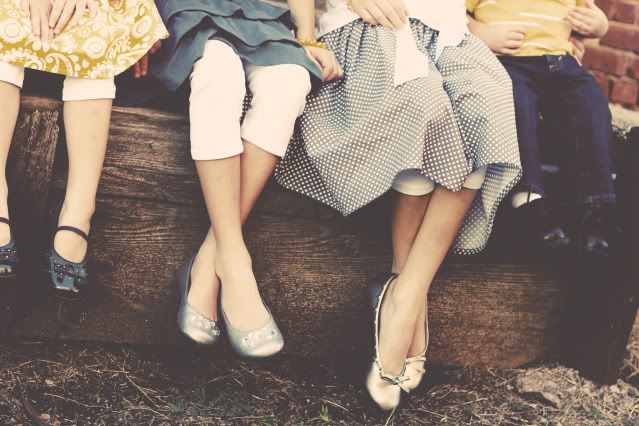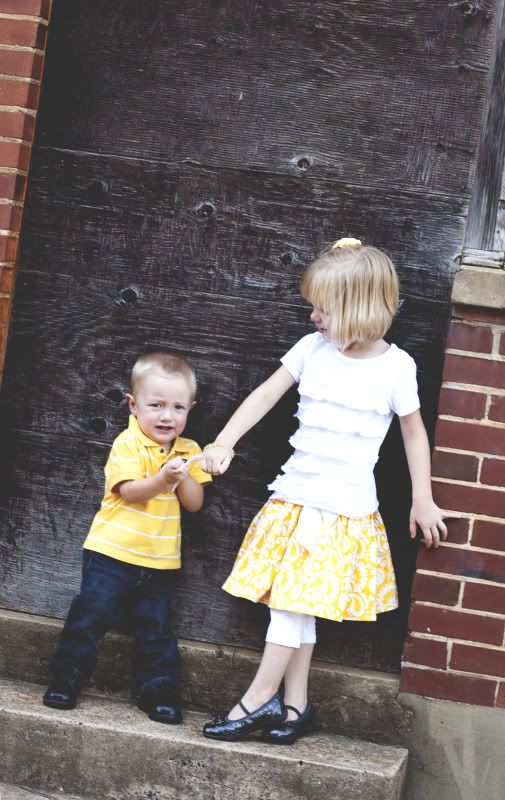 Here Lil' man is wanting to explore again! We all thought he was cute and I think he knew it. Sounds like a certain two year old I have here at home.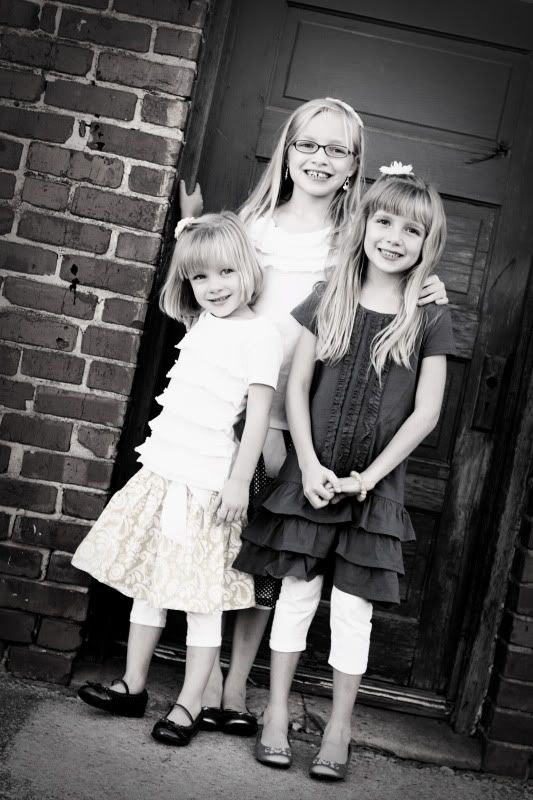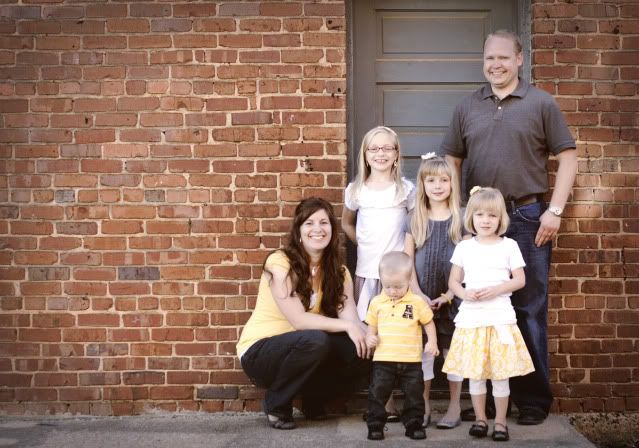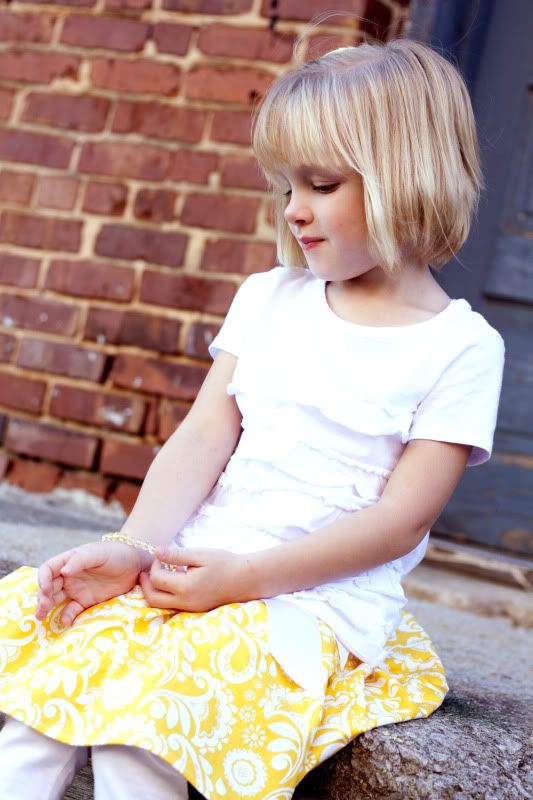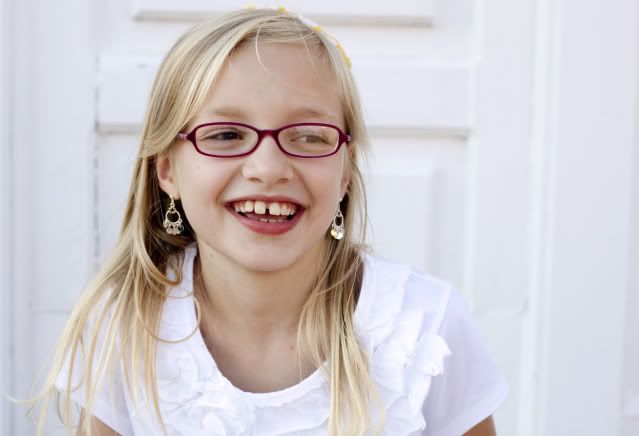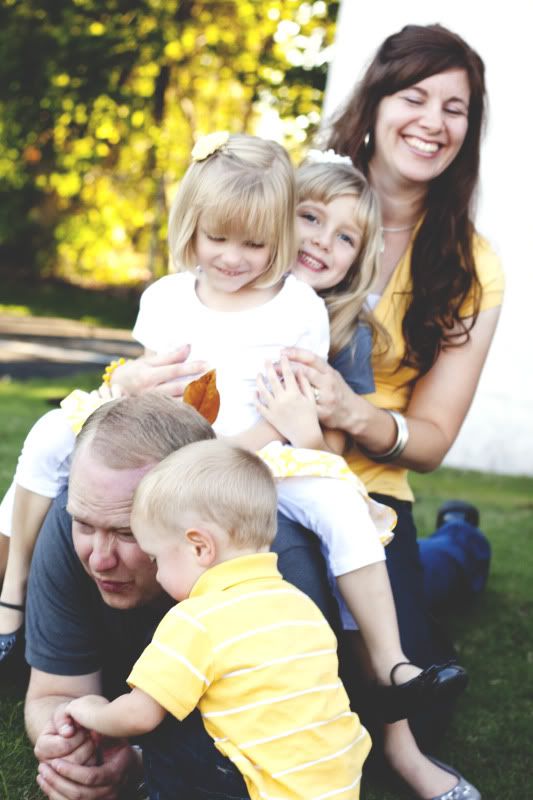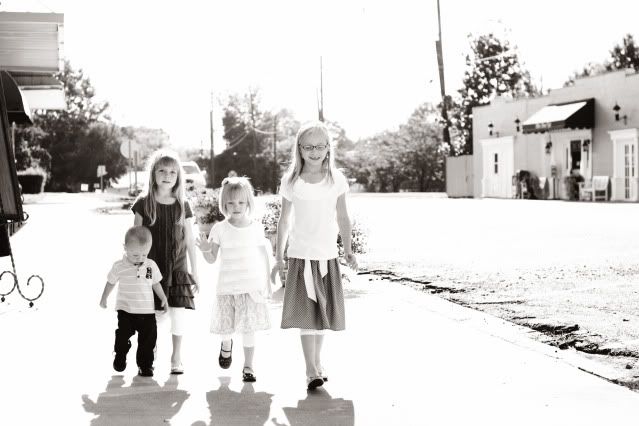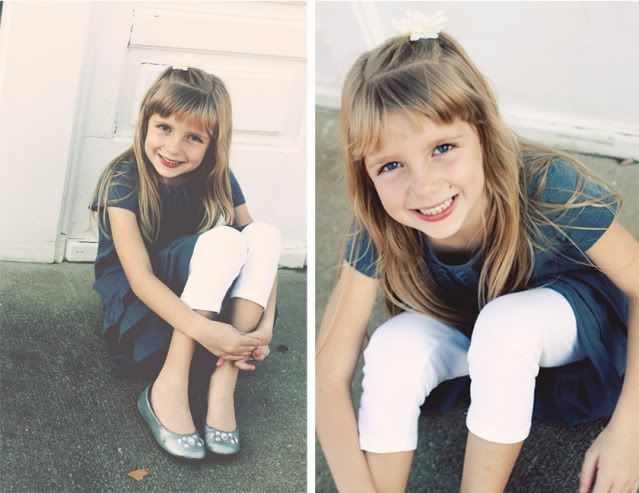 With the help of mom's teasing we were able to get this one to give a real smile and a pretty one at that. :)