Let me introduce you to a new friend of our DVD player that my SIL introduced us to...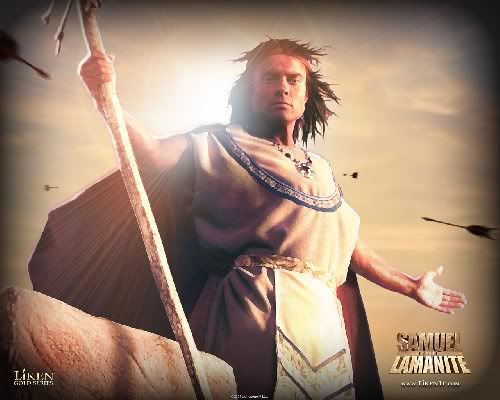 We absolutely LOVE these movies! They are cute, funny and uplifting. I am really impressed with them. You can
go here
to view some of the video content. Make sure to click on the "Ammon & King Lamoni" preview, FUNNY! There are Bible stories, Book of Mormon stories and soundtracks to go with them. They always start with some modern day problem someone is having to face and liken them to a scripture story that will most help them in their situation. The end results will definitely put a smile on your face and in your heart for days and weeks to come.
The performances, singing and backgrounds are theatrical in style, but are good quality. The other day my kids were singing one of the songs they had heard on "Nephi and Laban". Even my 11 year old who dislikes singing was caught humming a tune here and there (shhh! Don't tell him I told you). We laughed, felt more courage to do what is right and even got teary eyed in a few places. This is definitely the kind of new friend I enjoy having over. ;)
FYI: in some states you can get these at Wal-Mart (who happens to be one of the only stores that takes on religious material~so start thinking happy thoughts about them, they are not as bad as everyone makes them out to be ;)). Around Christmas I have seen the "Esther and the King" DVD and it is a little cheaper there. Just make sure it says "Liken" on it because there is another version of that story on another DVD.
Now go "Liken the Scriptures" to your life!