...are made for WALKING!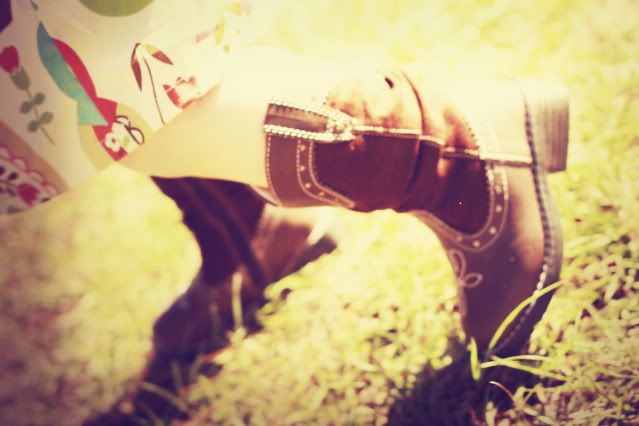 Laney is officially walking! No more crawling. Down in Georgia, out in the woods, is where she decided that she preferred to walk because she could get into things much quicker and was able to keep up with many of the other kids. Or at least that is what she thought. :)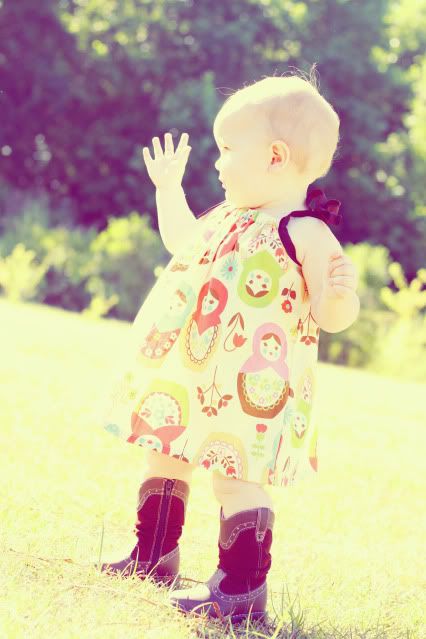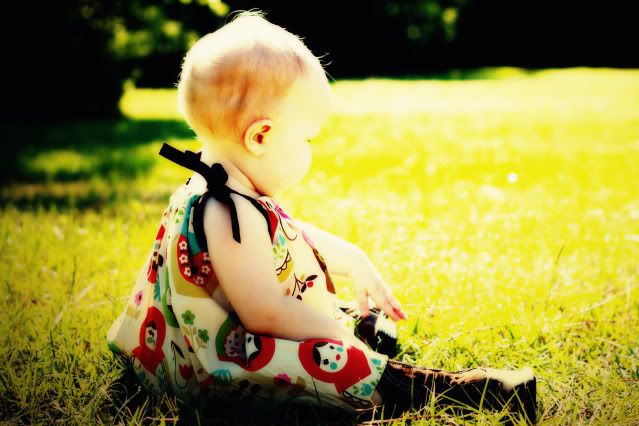 She found that walking in boots can be a little tricky, but she was determined to master it. And master it she did...with a smile too! :)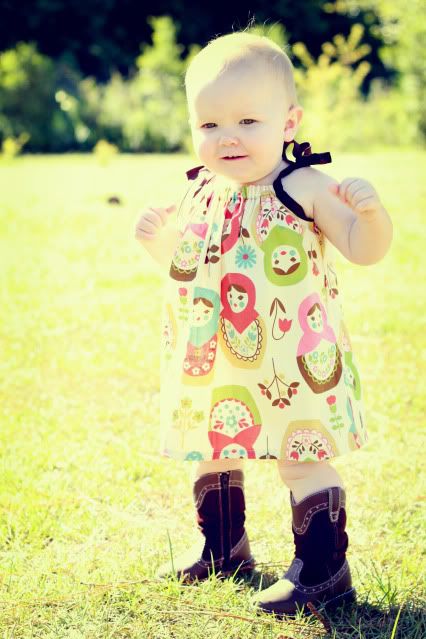 Baby cowgirl boots and roly poly thighs...OH MY! I am in LOVE, fat rolls and all! :)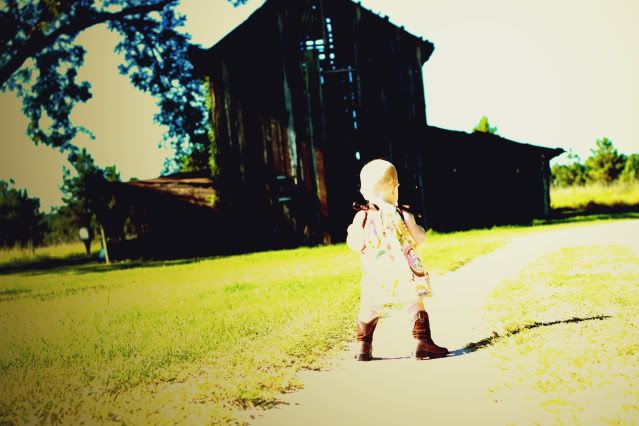 She was just getting warmed up in our little picture session outing when my camera battery died, but I was able to turn it off then back on, and get one more shot of her signing "All Done" to her Aunt Chel!
After many days on our trip, and on the last day in Jesup, Laney FINALLY warmed up to her Aunt. So sad to leave just when the relationship was about to go on the next level...letting Aunt Chel snuggle! ;)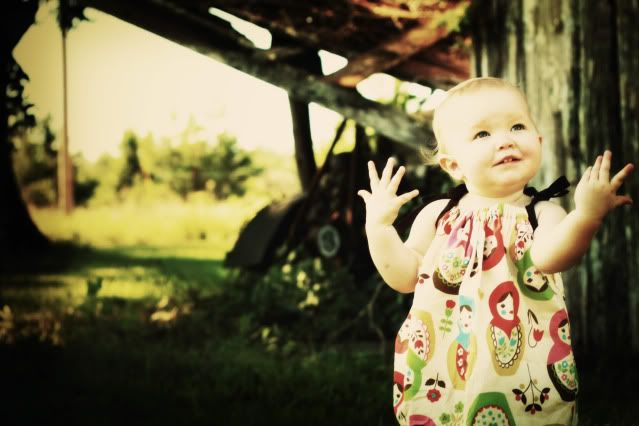 Nothing like a little 70's flair just for kicks! And a pic of her mama to boot!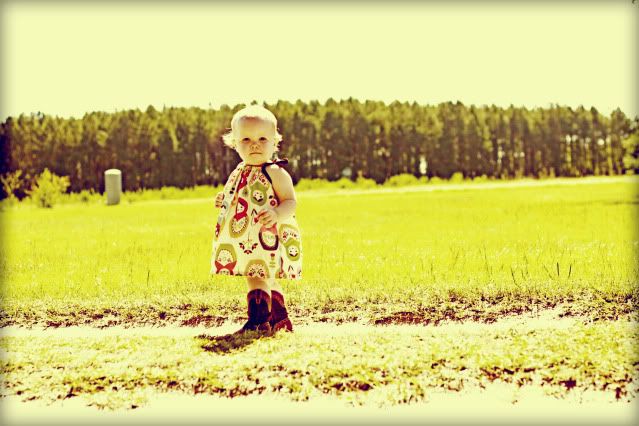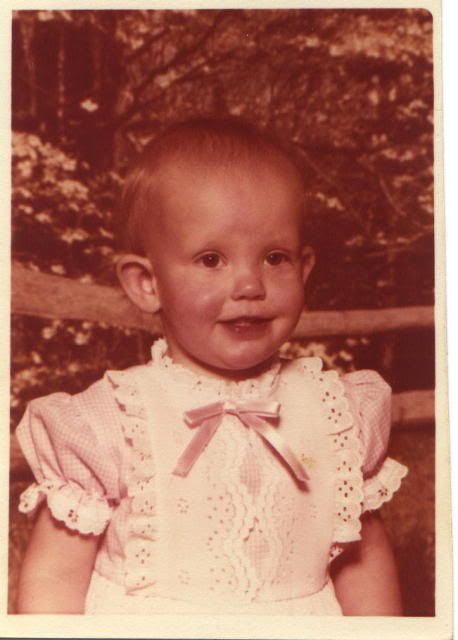 Stay tuned for pics of our trip to Georgia!