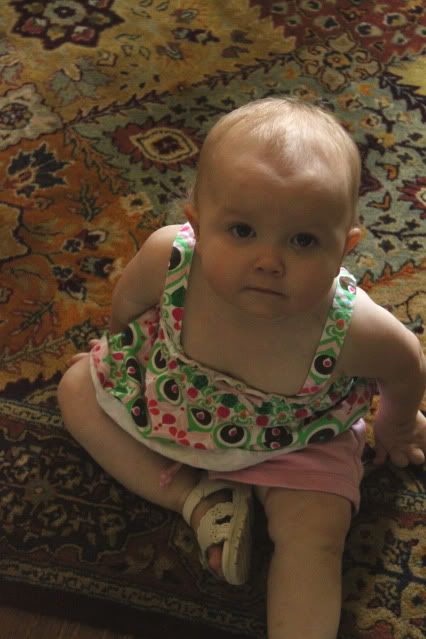 Yes, she is cute, but don't let that innocent face fool ya!
She is the fastest crawler in town! Using one foot and one knee! It is quite a sight to see! ( I am a poet and didn't know it)!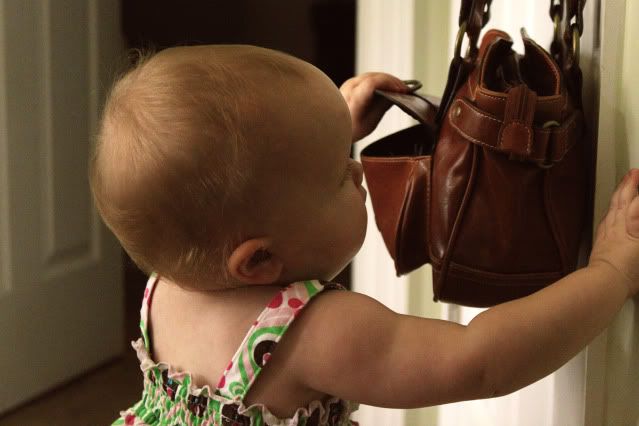 With quick reflexes and a love for purses! She has learned all about them and their contents WAAAAY too young! The gypsy!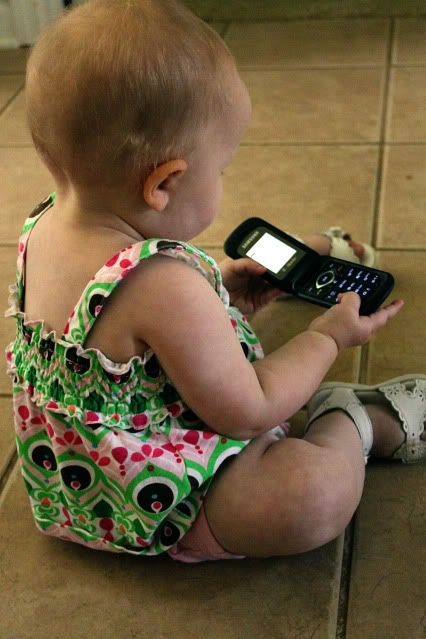 So don't turn your back or else your phone might end up missing! Or you might get the "Phantom Call"! There has already been a few victims...thank goodness the cops have gone unscathed! :)