On Saturday, April 30th, this little gal was supposed to get baptized. But it was three days after the tragic day of tornadoes that hit the Southeast. Our entire county and a couple of others around us were left without power for about five days, so we canceled and will reschedule at a later time.
As for now, here is our beautiful little girl in her white dress. The same one that her
sister wore for her baptism
, that I made from extra material left over from
my wedding dress
. Its amazing to see that it fits her just as perfect as it did her older sister.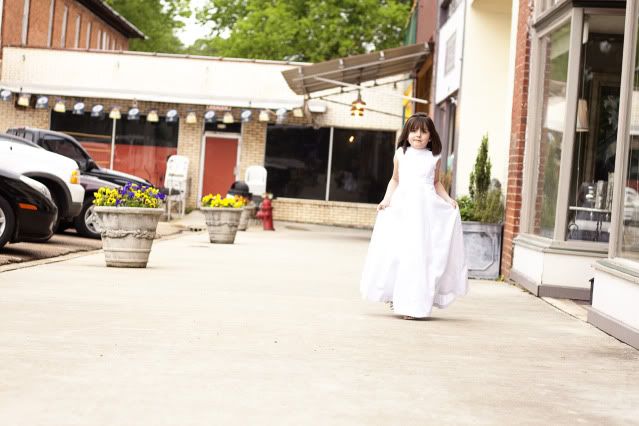 Bria was very upset that the storms caused her baptism to be postponed. She frequently let us know that this was the worst thing that has EVER happened to her. I am so grateful that being baptized is so important to her and reminded her that we can always do it another day and we should be grateful we didn't really witness the worst day in our lives. We have been very blessed.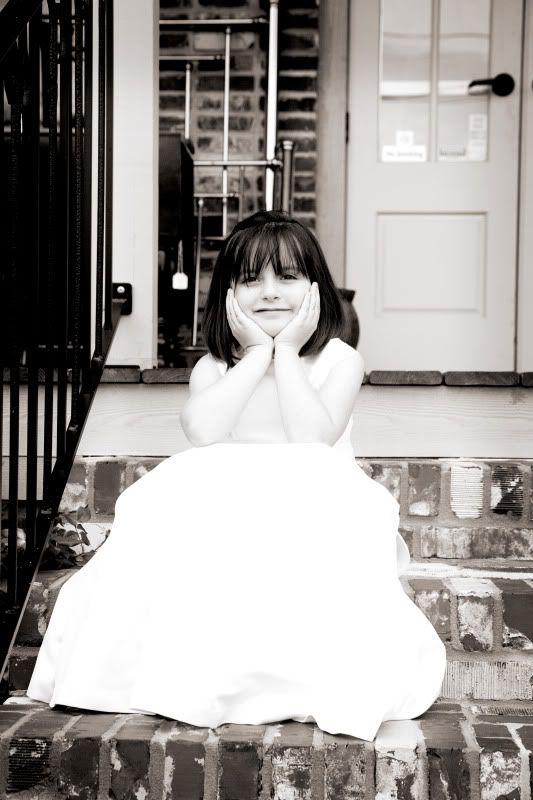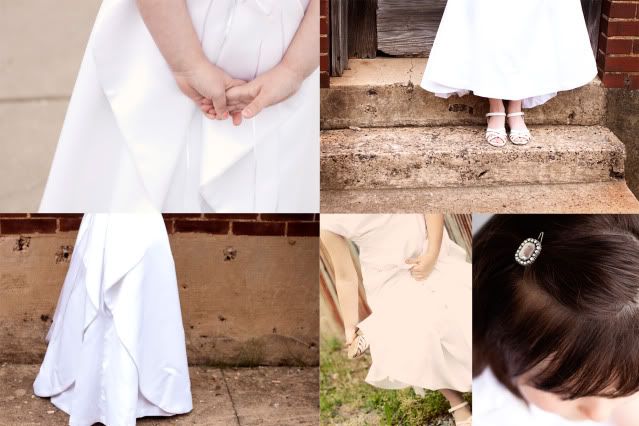 Fingernails with chipped polish, a princess dress, vintage barrettes and cute little toes...these are some of my favorite things.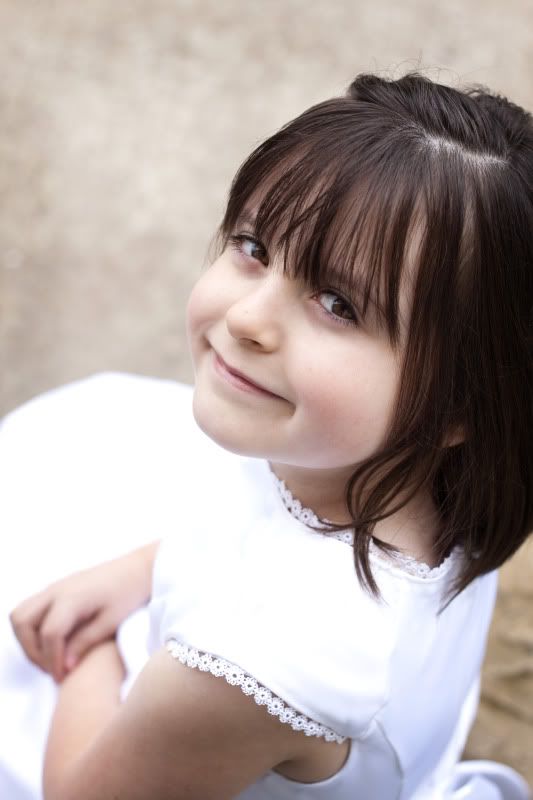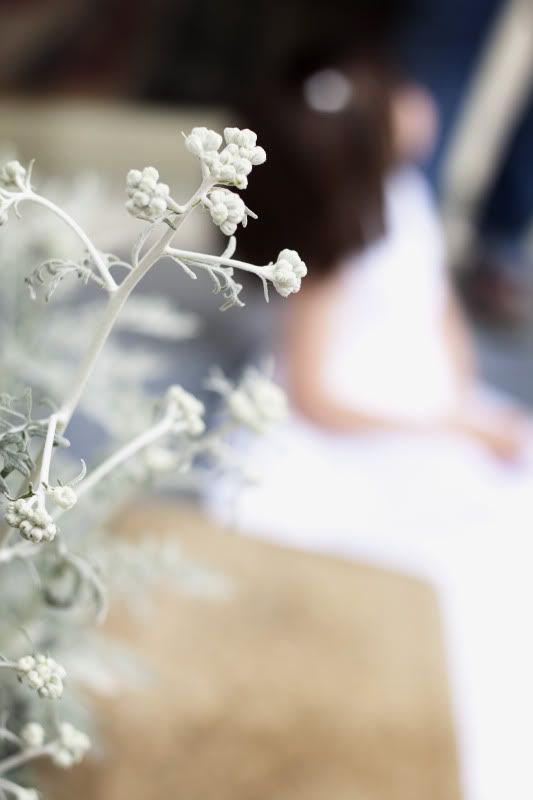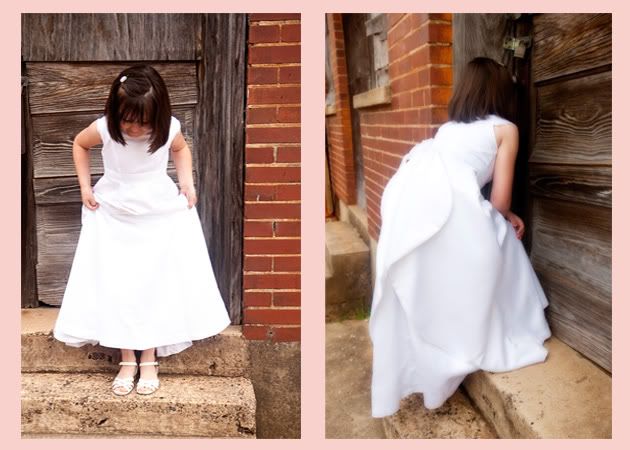 Curiosity...what dreams lie beyond the keyhole?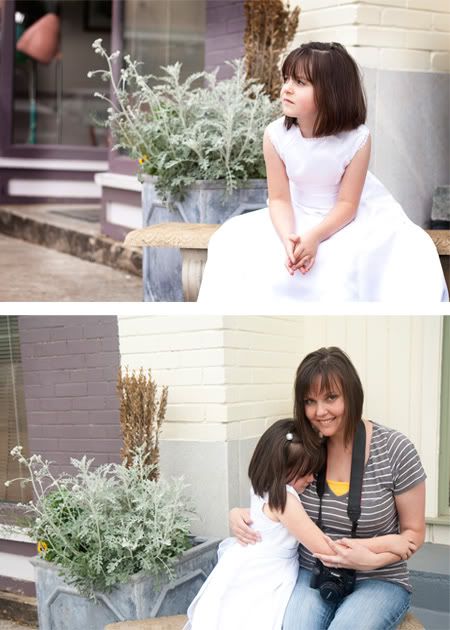 My good friend, Shari came along for the ride and practiced more of her photo skills and took a candid mother and daughter pic. Bria is such a little mama's girl and I love it! :)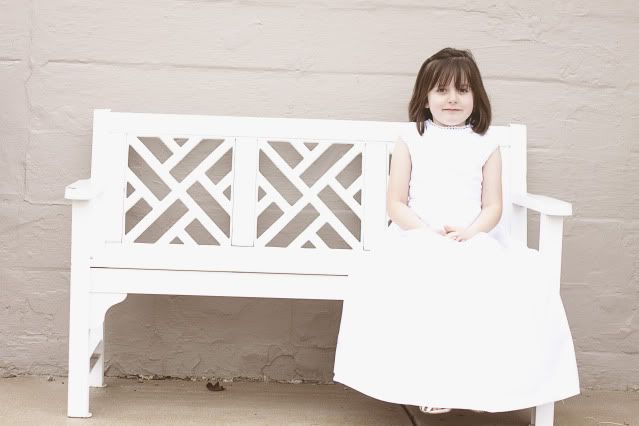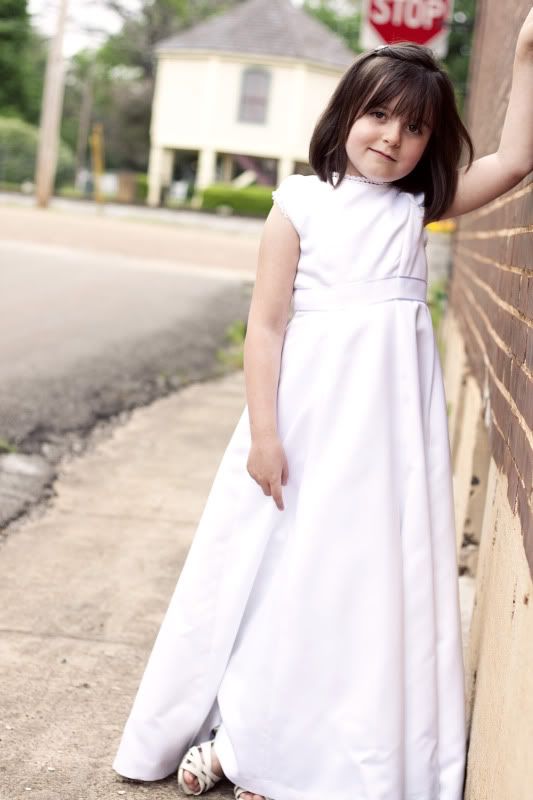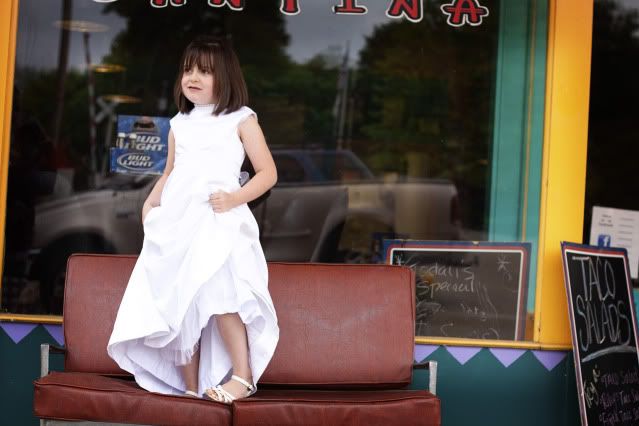 As soon as I saw this little Mexican joint in our Madison downtown, I knew I had to get some pics here and of course NO photo session with one of my kids would be complete without some silliness, especially with this little one. :)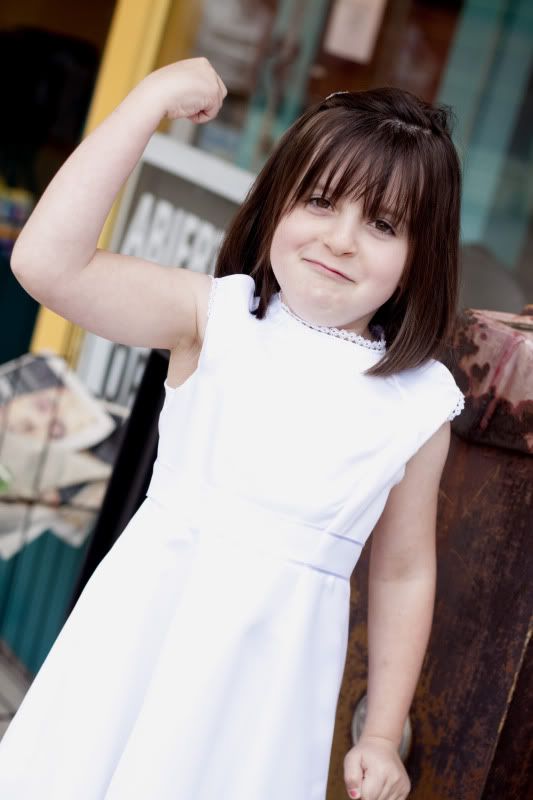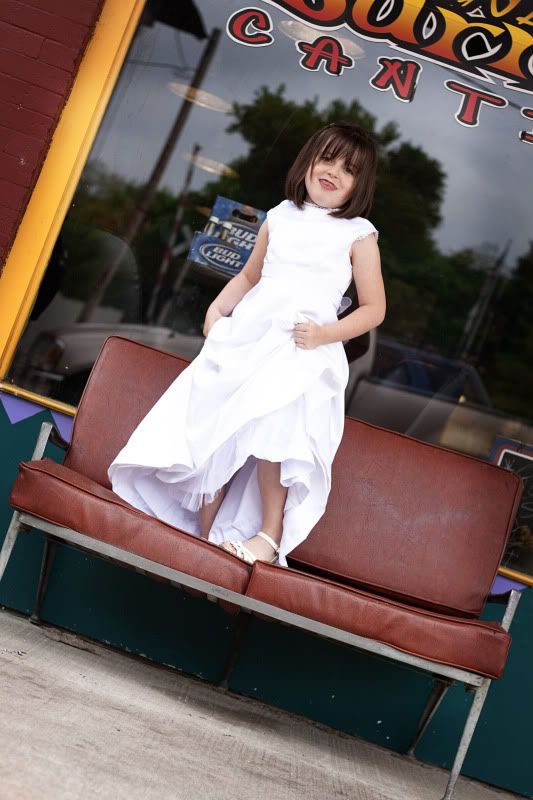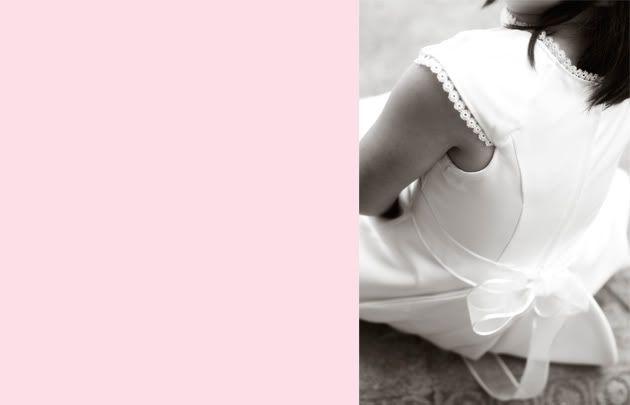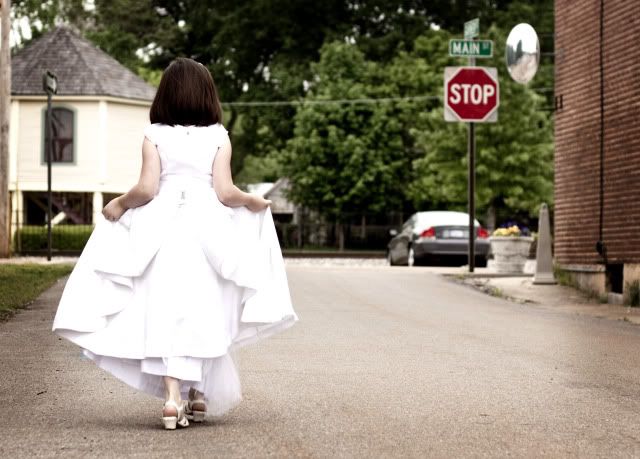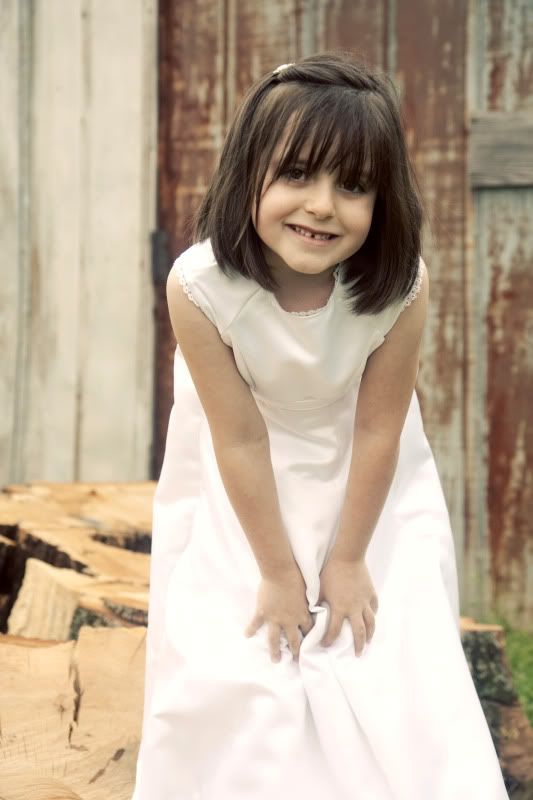 This happens to be one of my favorites because she is smiling. This is one that Shari took as well as the next two.