The Beach vacation we took this last summer would be great right about now! Before I tell you why we need a vacation...let me tell you the story behind this picture. We were at Myrtle Beach and we don't usually go to a beach that has umbrellas and chairs set out and when we saw them we thought 'Woo-hoo! Chairs!" After about 45 minutes of using them the nice Life Guard lady informed us that we normally have to pay to use them!
THAT'S
why no one was using them! :) So I had to take the pic to remember our "We're from Alabama" moment! ;)
Now back to the question, Why do we need a vacation? Well let's just say that I have had a kid home almost weekly since school began due to sickness! And on top of that I had morning sickness for almost 5 months that laid me out!
This week our flavor of sickness is Strep. Last week it was a bad head cold and in the next pictures we all were either coming down with the stomach flu or had already had it! Of course they all played the part when the camera clicked and then went back to their sick selves! There is my woe is me moment and the reason I think we deserve a nice vacation at the beach! My kids take Vitamins with extra Vitamin C and eat pretty healthy and I even have been sanitizing like a mad woman! So, I think it is just our year because last year we hardly got any sicknesses at all!
Oh and please excuse my 3 year old budding artists mural behind the couch. It wasn't completed due to mommy coming downstairs with a clean load of laundry and dropping said laundry while beholding said mural and taking the lovely tools away that made the mural! ;)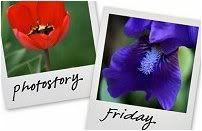 Hosted by Cecily and MamaGeek