We finally put our Christmas tree and decorations up around the house. I didn't realize
or just couldn't admit
that we had so much junk! I am now going to down size our Christmas boxes as soon as we put things away. Alls I have to say is my tastes have definitely changed in the past several years.
The kids looked forward to the day we penciled in to put our stuff up. Yes, it has been that busy to where we needed to schedule a time. BUT we did it and the kids loved it. This is their favorite part of setting stuff up.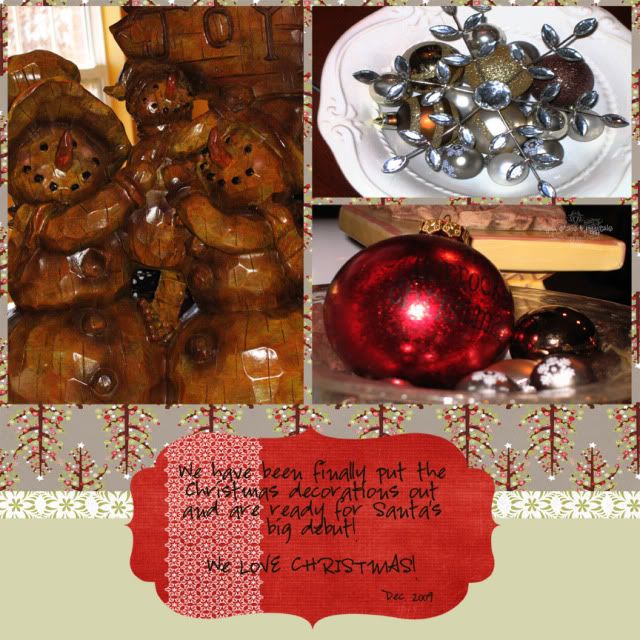 Last Saturday the kids woke up (at 6 am) to some Alabama
SNOW
. It never lasts for long, but the kids were still able to enjoy it. Since Tyson was gone to school, Chad took Laney out to enjoy her first snow while I took some pictures and made them all some HOT cocoa and cinnamon rolls.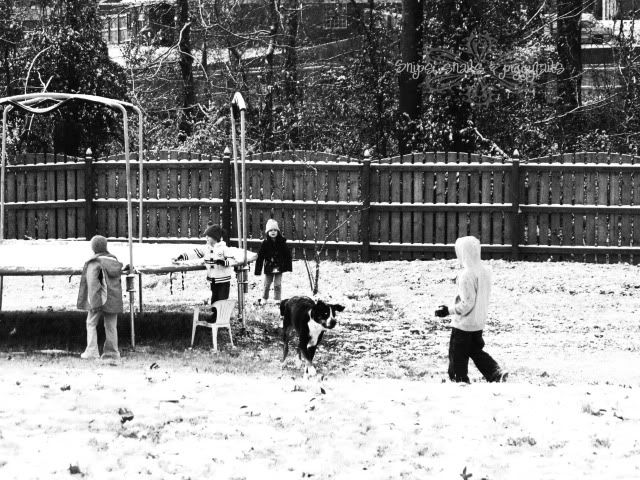 I went to check on the kids before I went to bed and found Nikolai all snuggled with Heath. Nikolai is stricttly an outside cat. Lately our 11 yr. old cat has been running in whenever he can and he has turned into a grumpy old man. Heath rolled over and the cat got mad and growled. It might be time to take him to the vet to see if there is something more wrong with him to cause him to get so mad lately. If anyone touches him, he reacts badly.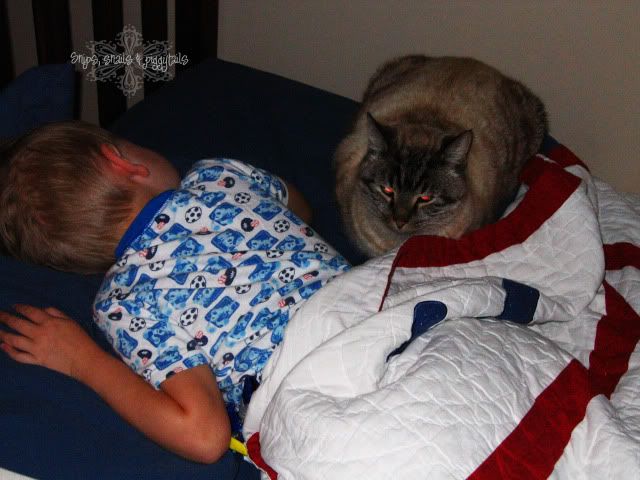 We had another unexpected visitor show up at our backdoor. Misha, our dog, was ringing the bell like mad and Nadia (our other cat) was laying down out there, so I assumed that was the reason he wanted outside so badly. After driving us nuts with his bell ringing we decided to let him out. Just as I was about to open the door this little guy jumped up. Apparently my Nadia, naughty Nadia, caught the poor squirrel. I grabbed the camera and went around to the back to check on the poor thing. I let him escape and perhaps I should have let my cat finish him, but I have a very soft heart towards animals and couldn't let myself do that. He tried to run, but I think he might have had a broken foot. He also tried to attack my cat, but let me come near him. I didn't get too close cause I value all my fingers and the flesh on my face too much. ;) The kids all cried and said prayers for him. I don't think they will soon forget this.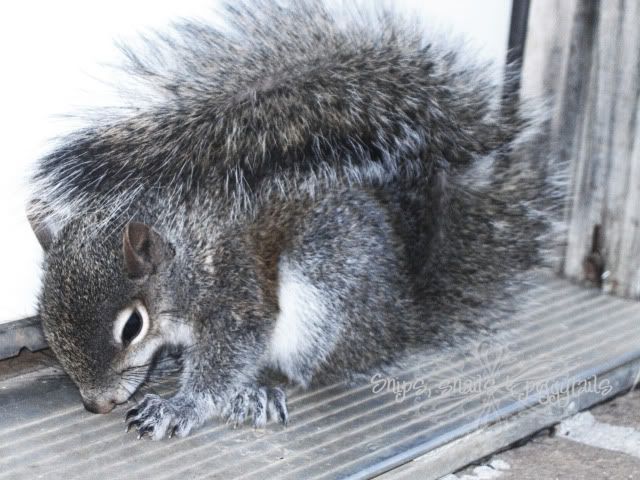 Still to come is the Christmas dresses that had some set backs, but are almost done and Alyssa's long awaited cheer competition pics and video. Continue to think "Vintage Mod" and look back in soon!