First off I am not a paid representative for any of these companies to which I will be introducing. I just have found that these are some things I have used and have grown to love and want to share the wealth of information to make mommy-hood more enjoyable for others.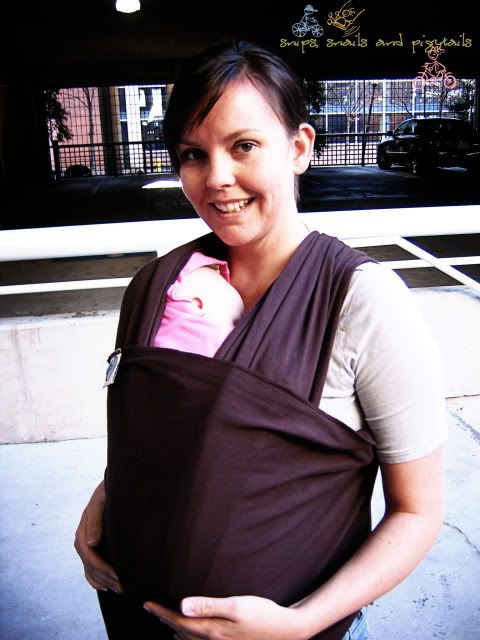 At a Science Museum with Laney asleep. Excuse the no make-up
This is the
"Moby Wrap"
. LOVE it! I wish they would have had this when I had my first! I like it MUCH better than a sling because it distributes the weight evenly between both shoulders and your back. No more sore shoulders. It also comes with instructions on different ways to wrap the baby up as they grow so that you can continue using this for a long time. Apparently you can use it to nurse discreetly while walking around, but I personally am VERY modest when it comes to nursing and don't feel that coordinated to be able to do that, but to each his own and some people may love that feature. I have used it to vacuum, clean, do laundry, go in and out of stores as well as outings with the rest of the kids. It has made things easy because I was able to keep Laney happy while helping the other kids or getting things done around the house.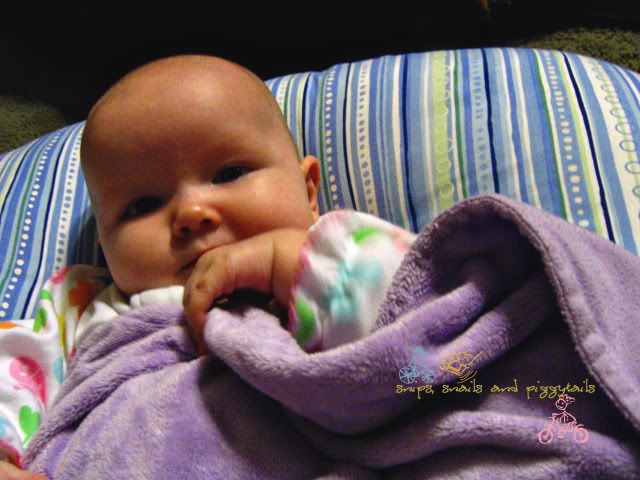 The next thing I would recommend is the
boppy pillow
. It's been nice to have something I can lay my baby in so that she is reclined while I can do laundry or other things and she can still see me. It has also been nice to have something I can prop baby up in so that I could comfortably nurse her.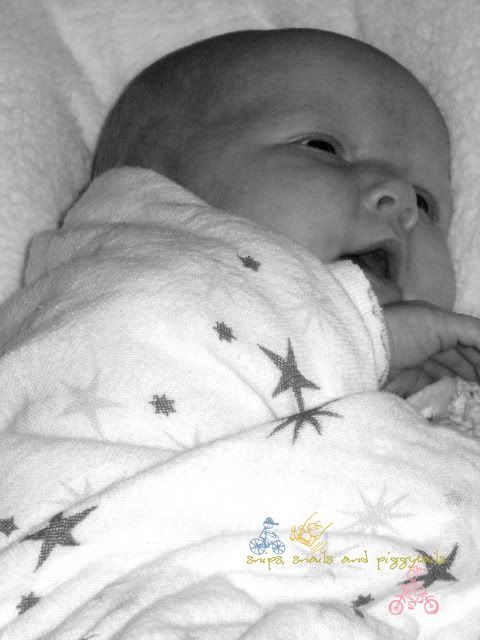 This last one is something that I LOVE just as much as the moby. It is a BIG blanket by
Aden + Anais.

It is breathable, easy to use when swaddling your baby, big enough to use over the car seat or stroller to shield baby from the sun. I still swaddle Laney with it with room left and she is 9 months. They also come in all sorts of patterns and colors. They are adorable.
I searched online to find the best price available and found that ebay offered the Moby and Boppy products cheaper than at some of the stores and I bought my Aden + Anais blanket from
Babysteals.com
If you are having a baby I would recommend signing up for their e-mails because you can get some nicer things at a discount. You just have to know the prices elsewhere because there have been times that I found some of the things they get discounted at other places for cheaper.