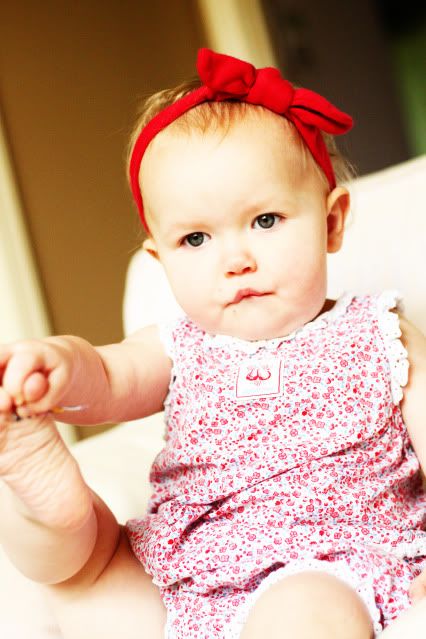 This little girl just keeps getting cuter and CUTER! I love her to pieces! This past week I was gone to Houston with my family and I sure missed her hugs and kisses (as well as my other cute kiddos)!
While I was gone she was outside playing in the back yard with her 5 year old brother. Daddy was in the garage putting something away when Heath ran to him saying that Laney was covered in FIRE ANTS! Poor girl! She ended up having roughly 125 ant bites on her hands and feet collectively.Thank goodness for a little boy that acts fast during a D.I.D (damsel in distress) moment. My little hero in the making.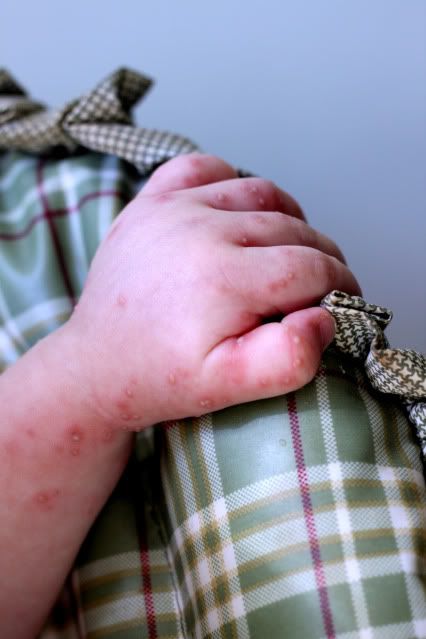 The day after the bites. She didn't like us putting medicine on them because they were sore areas. Made me sad to see her in pain.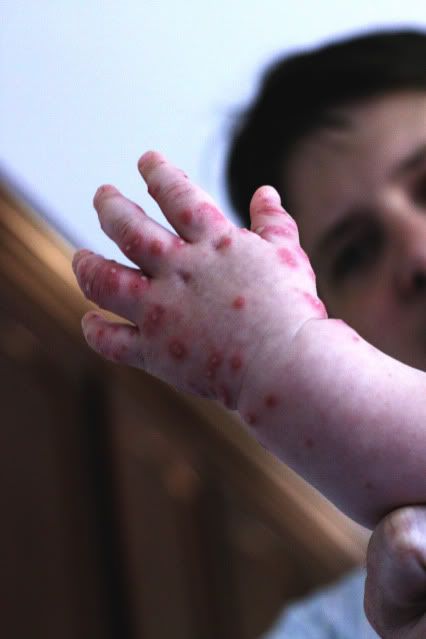 What they look like today. We took her into the doctor's office to make sure that they weren't infected since they are redder and more swollen. Luckily they are not infected. We just have to keep an eye on them for now and let them heal on their own.
Bria and our little neighbor girl, Megan, made her get well cards. So cute and thoughtful. I love these girls of mine (even though I didn't give birth to Megan)!
Despite her hardships, Laney is one happy girl! Smiling through it all!
Just a little FYI:
You shouldn't pop the ant bites (actually they sting you) because when they are open they have more of a chance getting infected. It is better to leave them because when healed properly the puss bumps will go away on their own.