It has been a LONG time since I last participated in a Photo Story Friday. The last year or so has had its many ups and downs, but a friend of mine told me that she missed me doing them so here I am, recommitted. :) Consider it a New Year's resolution for 2011.
Snow in Alabama is something that is usually unheard of. Snow that actually sticks to the ground for more than a few hours is even more rare, but to have 8 inches that stick and that keeps the kids all out of school for an entire week is HUGE! My kids loved it.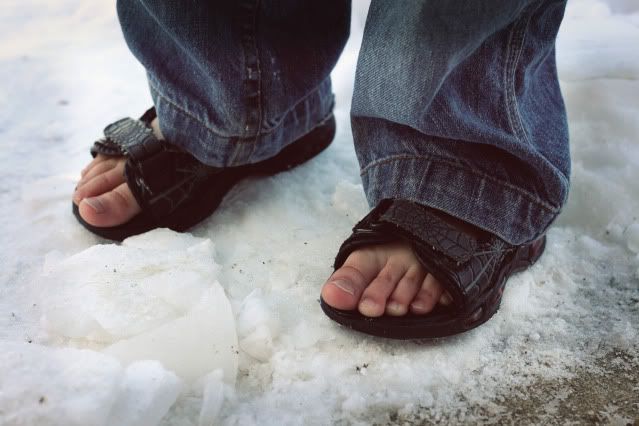 Can you tell they aren't used to getting snow?

Hosted by Cecily and Lolli