I am still waiting....waiting....aaaaaaaaannnnnddd waiting!


I think I jinxed myself when I found out I was pregnant, I decided that I would TRY to go into labor on my OWN (I was induced with the last 3...2 of them because I was having hip complications)! And since this is baby #5 I thought "It won't take me long..."! Now I am eating my words. ;) I am now 5 days overdue....and feeling it, but I can't be pregnant forever...at least one hopes she isn't the first in history for such a feat that I am sure would NOT be envied! :)

So now I wait and if this baby doesn't come soon I will be induced next Tuesday...YAY! So, c'mon baby!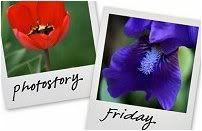 Hosted by Cecily and MamaGeek